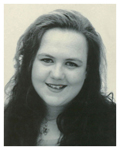 Hats by Billy is a couture millinery label run by Maggz Bennett of Leeds.
Maggz studied millinery at the prestigious Leeds College of Art & Design (Jacob Kramer College).
In 2007 she was awarded the gold medal at the UK Skills awards for Millinery (Advanced) in their "Design an Ascot Hat" competition for her custom designed and built hats. Her hats have been featured in catwalk shows and at the Knitting & Stitching Show. She has undertaken commissions including designing and making hats for several celebrities. Which range from the demure designs for Jilly Cooper, to the more wild styles of Guns and Roses guitarist Slash.
All hats and headpieces are designed and hand made to the highest standards. She works in a range of styles from traditional to contemporary and prides herself in sourcing the highest quality materials. In addition to her twice yearly ready to wear collections, Maggz is happy to work with clients to design bespoke head wear to suit any occasion. Any type of head wear, from intricate bridal tiaras to grand picture hats can be hand made to meet the clients exact specifications. Margaret also works in theatrical millinery and her hats have featured on stage in London's glittering West End.
Examples of work can be seen in the gallery. If you would like to purchase one of these hats, a modification of one, or a completely new and original design please feel free to contact us to discuss it.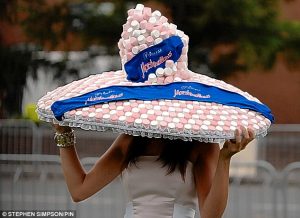 Maggz has also undertaken multiple commissions for Royal Ascot. These hats have always been show stoppers and have always gained much press coverage. Maggz's Marshmallow hat was the hit of Royal ascot gaining coverage from most major newspapers in the UK Express, Daily Mail, and even as far a field as China. It is also appearing as stock photography in Getty Images.